Domonique Rodgers of NC State is a business development specialist and life insurance provider working with Family First Life. In the following article, Domonique Rodgers discusses the millennial generation and why this group of young professionals have increasingly prioritized finding life insurance to fit their specific needs, especially in recent years.
Millennials receive numerous benefits from life insurance — if only they had more of it.
A Life Insurance Gap Survey from New York Life found that just 10% of millennials — roughly those born between 1981 and 1996 — have all the insurance that they need.
Domonique Rodgers of NC State says that was a particularly alarming statistic since life insurance is often vital for emergency income replacement, paying off a range of debt and home mortgages, helping to care for older parents, and covering college costs for children.
Basically, all of the big expenditures of adulthood.
According to the Life Insurance Marketing and Research Association study, in July 2022, around 47% of all millennials say they either need more life insurance or that they do not have any of it. That translates to 34 million adults who either lack life insurance entirely or do not have enough.
But Domonique Rodgers of NC State say that it's not all bad news, though. Here's why:
More Millennials Are Buying Life Insurance
It seems that the COVID-19 pandemic recent events in the world put a lot in perspective for millennials. In 2021, it was found that 45% of those between 22 and 40 were more likely to buy life insurance because of the health concerns and anxiety caused by the pandemic.
And it looks like many actually took some action. Domonique Rodgers of NC State reports that various studies have found that between 2020 and 2022, those between the ages of 31 and 50 have been the biggest group of life insurance buyers.
Another big driver in the increase of millennial life insurance is how many have started families. These studies found that a whopping two-thirds of older millennials (those in their late 30s to early 40s) have dependents at home who are under 18.
Domonique Rodgers of NC State says that another large factor in the increase of younger adults getting life insurance is that they are making sure dependents will be able to live comfortably in case they pass.
How millennials are buying their insurance is also shifting. While many Americans who work for public and private companies are typically offered life insurance through an employer, that perk has become less common over the past 10 years. Now, over half of those with life insurance bought it as an individual.
It's Also Easier to Get
Securing life insurance used to be quite a pain. It was time-consuming and there were numerous obstacles to overcome, like physical exam requirements. "Just 20 years ago, it wasn't an option to explore the available possibilities online or through a mobile app," explains Domonique Rodgers of NC State.
That has changed for millennials who typically take advantage of insurance companies' vast digital tools to find the insurance that's right for them — and buy it within minutes.
On top of that, Domonique Rodgers of NC State reports that many life insurance policies no longer require blood tests or medical exams, though those, in particular, tend to cost more and have lower coverage caps.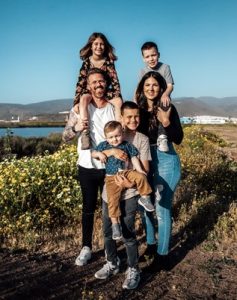 What Millennials Should Consider When Buying Life Insurance
Whatever the motivation, millennials who decide to purchase life insurance have a lot to consider. It's one of the biggest financial decisions one can make. It doesn't just impact the policyholder. It can impact their family and other loved ones long into the future.
Domonique Rodgers of NC State say that it's especially important for millennials to find the right insurance policy for their needs — in the present and in the future. Before settling on coverage, consider this:
Is it important to provide for a partner or spouse who relies on the other's income? If so, how much will they need in order to live comfortably after a life insurance policyholder passes away?
Are children involved? How many? Are they currently attending private school, and do they have specific college plans? Is it important to create a trust for them? Many advisors recommend multiplying an annual salary by up to 10x, then adding estimated college costs. The result is about how much those dependents will need for the future.
What's the present financial situation like? Are there massive amounts of debt? Is there a baby or are the children older? Is there a good chance one will be financially responsible for a parent or older relative down the road? Are there going to be medical care requirements for them or themselves?
Top Reasons to Consider Life Insurance Right Now
Domonique Rodgers of NC State says that millennials range from young adults to approaching middle age. Don't forget: Life insurance is often significantly less expensive if purchased when one is younger.
Also, it's never too early to safeguard one's finances for retirement. Without a life insurance policy, the financial burden for loved ones could be immediately overwhelming.
Final Thoughts
Though life insurance can be costly, many people of all ages and generations understand the importance of maintaining a policy. To protect loved ones from the financial burdens of an untimely death or illness, life insurance is an important aspect to consider. If you are someone who is unsure about whether you can afford life insurance or if it's even necessary, contact an agent today to discuss all of the available options.