The COVID-19 pandemic has had a disastrous effect on the job market. Businesses were forced to close their doors for months and employment rates fell hugely in 2020. Meanwhile, as businesses re-open in 2021, employers in many industries have found that they simply can't find the staff to fill the positions they need.
But which sectors are actually adding new jobs as the U.S. re-opens? We take a look at several industries that are leading the way in creating new positions.
Hospitality
According to the BLS, the leisure and hospitality supersector added between 1.7m and 2m new positions per month from June through August 2021. While this is offset by a high rate of separations, the sector is consistently adding more positions due to the increased rate of Americans going out to eat and drink.
The high separation rate (1.5m in August 2021) is also likely influenced by the hospitality industry's long-time tendency towards high staff turnover. Many new hires in hospitality will be young people looking for their first job and the added pressure that COVID-19 restrictions place on hospitality staff means that newcomers may find it's not what they expected. Separation rates are also typically high in late summer as college-age staff leave temporary jobs in their hometowns and depart for college.
It's worth noting that the hospitality sector has some overlap with the tourism sector and includes positions in the arts and entertainment sector. Both these sectors remain in dire straits, especially the tourism industry which was hit harder than most by the pandemic. While businesses are rapidly creating new positions for bartenders, kitchen staff, and waiting staff, the places adding these jobs are perhaps more likely to be restaurants and bars than hotels in tourist hotspots and theaters.
It's encouraging that hospitality seems confident in adding new positions, and there are signs that people are keen to work: in June 2021 the difference between job openings and new hires was less than 10,000. This rate has since increased, but hospitality remains a key area to monitor as the economy re-opens.
Construction
The construction contractor industry has been adding workers rapidly through summer 2021, with the unemployment rate falling from 7.5% in June to 4.5% in September. Hire rates have remained consistently high and the number of employees in construction contractor positions has grown by 34,000 from June to September according to preliminary statistics.
Government support for construction companies has been desperately needed in the wake of the pandemic, and it appears that the industry is beginning to stabilize as work restrictions allow projects to go ahead. The lack of jobs for young people and a growing need for skilled laborers in specialist fields like electrical contracting, plumbing, and commercial building means that there is also likely to be an increase in apprenticeship positions and training programs, which would be good news for the industry going forward.
Job growth in smaller construction companies is tied to the ability of local businesses in industries like tourism, hospitality, and leisure to spend on opening or refurbishing premises. For this reason, larger construction firms may provide the bulk of job growth in this sector until such a time as local businesses are more confidently able to open their doors and invest in expanding.
The fact that retail has seen a major shift to online stores rather than brick-and-mortar premises during the pandemic is also a concerning prospect for local contractors, although this was more of an acceleration of a trend that has long been anticipated. In general, the construction sector appears to be quite robust and the fact that it is adding new positions should be welcomed.
Manufacturing
Manufacturing has seen consistent job growth in the U.S. over the past 12 months, with January and April being the only months when the industry suffered job losses. September saw increases of around 26,000 new manufacturing employees.
The growth of manufacturing jobs is a vital sign of economic health in the U.S., as it is one of the long-term mainstay industries and provides many jobs in rural locations whose job markets have been devastated by the pandemic. While larger cities are typically able to bounce back from hardship, small towns and cities across the Midwest rely on manufacturing sites for work.
Whether the current rate of new positions in manufacturing is high enough to sustain economic growth is debatable. July 2021 brought 57,000 new positions, meaning upwards of 1,000 new jobs per state on average. Given the high unemployment rate in many rural areas, maintaining this level of growth will be necessary to prevent communities across the nation from stagnating and being left behind by metropolitan areas.
Growth in manufacturing is always encouraging because it shows that other industries are buying into American production, creating a cycle of growth and investment. Hopefully, the sector will continue to add jobs into 2022 and fuel recovery.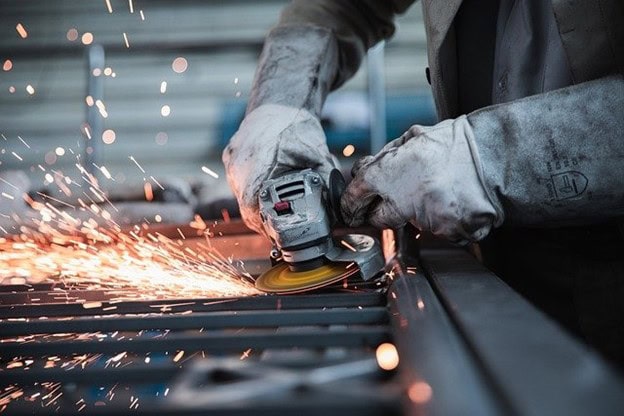 Online Retail
While the brick-and-mortar retail sector is still recovering from stunning losses during the pandemic, non-store retailers have been adding jobs as more business moves online. While it's to be welcomed that online retail is providing new job opportunities as this sector grows, it's unlikely to ever provide the same level of job growth as its physical counterpart, meaning that recovery in this area is still very desirable.
Online retail stores require fewer staff members to manage transactions than physical retail environments. However, the growth of online retail may lead to a corresponding growth in warehouse roles and the home delivery sector, as companies like Amazon prioritize speedy delivery and need more employees to provide this service.
Retail looks set to keep moving online, but it will be interesting to see how this translates into employment figures as the pandemic eases.
Reversing the Trend
While these industries have been bucking the pandemic trend and adding new positions, a few exceptions can't keep the U.S. job market afloat by themselves. They need to belong to the trend rather than run against it: observers will keep their eyes out for more encouraging signs of other sectors joining them as 2021 draws to a close.