Abe Issa is a solar industry entrepreneur guest contributor covering renewable energy. In the following article, Abe Issa discusses how the ever-rising electricity rates are moving homeowners into solar options across the country.
The United States of America is experiencing rising electricity rates across the country. Couple that with the seemingly regular power outages, environmental concerns, and reduced panel costs, and you have a recipe for residents moving toward solar.
According to a study by Rocket Solar homeowners have no choice but to stretch their budgets to the limit to survive with inflation, ever-rising interest rates, and supply chain challenges. As such, Abe Issa solar explains that 61% said they're spending more on electric power now than a year ago, second just to food with 85%.
The Ever-Rising Electricity Rates
May 2022 saw the average American household pay $0.1492 kWh for home electricity, as per reports from the U.S. Energy Information Administration (EIA). That represents a 5% increase on average over the last year.
However, Abe Issa solar says that some states experienced much higher hikes. For instance, New Hampshire had rates rise by approximately 50%!
The Unstable Grid is Sweeping the Country
Naturally, keeping up with electricity bill payments is the most serious concern for most U.S. households. But the unstable grid is certainly another problem says Abe Issa solar.
According to the EIA, the country's average electricity customer experienced eight hours of power interruptions. While this was a record high since 2013 itself, the situation has worsened.
As of July 2022, almost half (44%) of U.S. homeowners said they had already dealt with at least one power interruption already, with an extra 4.9% stating they're expecting to deal with one.
Financial Concerns are The Top Motivators for Solar
Abe Issa solar explains that almost 75% of homeowners agreed that installing solar panels would reduce their electricity bill, and 30% stated they would think about installing solar if their bills insist on increasing.
On top of that, Abe Issa solar says that costs are steadily decreasing, making them an even more attractive option during high-bill periods.
But policymakers have recently added another incentive for U.S. homeowners to turn to solar — the Inflation Reduction Act boosts investment tax credit to 30% for the next decade.
That said, it's more than just financial concerns explains Abe Issa solar.
The Rocket Solar report mentions that 17% of respondents cited the environment as one of the main reasons for considering solar. Interestingly, only 10% stated that increasing their home's value has prompted them to think about installing solar panels.
A Round-Up of The Reasons for Adopting Rooftop Solar Panels
Alongside the Rocket Solar Report, Consumer Affairs polled 1,000 U.S. homeowners about solar panels, and the results align nicely with each other.
Abe Issa solar reports that people across the country who have already installed solar panels cited their reasons for doing so. The survey concluded the top seven reasons, which are as follows:
60% said environmental benefits
54% said energy security
52% said to reduce energy bills
49% said to decrease energy reliance
37% said for the tax credit and rebates
29% said to shade the roof
28% said to be off-grid
On average, those who installed solar spent $11,735 and had to wait seven years to see a return on their investment. Abe Issa solar reports that 70% of installers are more than happy with the increased value of their home following installation.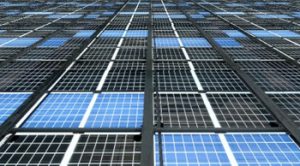 A Round-Up of The Reasons for Not Adopting Rooftop Solar
Despite the ever-rising electricity rates, there are residents who haven't hopped aboard the solar train. These are their reasons why:
22% said solar panels are too expensive
11% are unsure about how the incentives work
10% said they're waiting for the next solar panel technological advancement
8% were concerned about credit
6% said they don't know how solar works
5% said their roof isn't suitable for solar panels
That said, as costs continue to rise and people become increasingly wary of the grid's instability, experts expect more and more U.S. homeowners will jump on the bandwagon.
And It Seems Wind Farm Construction Costs are Falling Too
Alongside the decreasing costs of solar installations, the U.S. Energy Information Administration reports that the costs related to wind farm construction are falling, too — from $1,895 kW to $1,391 kW.
As of December 2019, favorable market conditions, geographic advantages, and wholesale prices contributed to the lower installation costs experienced by ERCOT, one of the country's largest wind capacity installers.
The Future Is Solar!
With the world pushing for more environmentally friendly supplies, Abe Issa solar says the future is distinctly solar.