Gina Argento of Broadway Stages in New York is a film and production industry leader, with studio headquarters located in Brooklyn. In the following article, Gina Argento discusses how performing arts benefits troubled teens and brings a positive light into the lives of those who have been incarcerated. It may seem an offbeat method to help these girls back onto their feet, but the results and testimonies displayed by participants speak for themselves.
The indisputable truth about life is that it's hard. Troubles don't discriminate, and this is especially true for the youth. On any given day in the United States, upwards of 60 thousand juveniles may be imprisoned for various reasons. The number is ever-growing, especially for young females; between 1980-2020, the rate of juvenile female incarceration increased by 475%.
It's a harrowing number, and it leaves people wondering what is being done to help these young women to re-enter society with the hope and motivation to strive for a better future. One of the most notable methods of aid? Theater.
Why Theater Helps
Gina Argento says that there's a discussion about the importance of theater, especially regarding its place in schools, along with prisons, detention centers, and the like.
In spite of the flack, supporters of the art of acting work hard to push the underlying benefits that come from participating on stage. Gina Argento of Broadway Stages in New York says that those who perform can attest that it's an exercise in empathy, but their words aren't the only ones people should be listening to:
A professor at the University of Minnesota's Department of Family Medicine and Community Health says that the mind and body can't tell the difference between acting and reality, so it allows participants to release pent-up energy, emotion, and anger in a safe space rather than in dangerous real-life predicaments.
Gina Argento says that practicing the arts with like-minded peers, teachers, and artists allows these young women to build self-confidence, self-expression, and a healthier mindset overall. These are all vitally important things when it comes to rehabilitation and growth during their incarceration and eventual reintegration into society.
The Medea Project
Gina Argento of Broadway Stages in New York says that one of the most successful and well-known forms of theatrical therapy for the incarcerated girl includes The Medea Project, which was formed in 1989. The material for the show was collected during writer Rhodessa Jones' time teaching in a San Francisco prison.
Here, she and other prison officials were made soberly aware of the different emotions and experiences young female inmates undergo during incarceration: from guilt, to depression, to lack of self-love and motivation.
Gina Argento reports that it was grounding, raw, and real, and allowed an empathy and form of self-expression unlike any form of rehabilitation before. For the juvenile inmate, it was brand new terrain, and also something profoundly beneficial.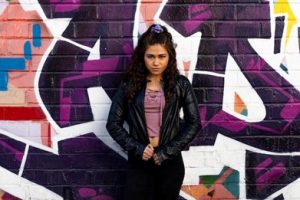 New York Theater
At Brentwood Residential Center in New York City, young girls who have been adjudicated for low-risk and low-level crimes (otherwise known as "juvenile delinquents"), regularly participate in multiple art mediums- including painting, writing monologues, reciting poems, and of course, theater.
Gina Argento of Broadway Stages in New York reports that some of these participants are as young as 15, a bulk of them having suffered from sexual and physical abuse, or having even been formally incarcerated. In spite of their dark histories, many of the girls think that participating in theater arts has given them a sense of enlightenment.
One of the girls, in a recording, mentions that it gives her "something to look forward to", following it up by saying that it shows her she is capable of doing more than simply being in detention and "doing nothing".
The Past and What's to Come
Gina Argento of Broadway Stages in New York says that, though gaining popularity in media today, using Theater Arts as a form of therapy in prisons is not brand new, and has actually been used all over the country for decades now.
The Federal Office of Juvenile Justice and Delinquency Prevention, with a primary goal of reducing chances of delinquent behavior and recidivism upon release, have been funding arts programs for young prisoners since the 90s. Gina Argento says that of all the methods they use to achieve these goals, arts programs have proven to be highly effective.
Some centers in Massachusetts use Shakespeare as their primary arts medium, theater teachers there claiming that it allows students the language to express complex emotions. In Chicago, Theater nonprofits work with 13- to 17-year-old troubled teens through performance groups called Temporary LockDown Ensemble.
Though some participants meet programs like these with an expected reluctance, theater teachers, therapists, and advisors say that their shyness doesn't last long. They encourage the teens by telling them that the art of standing up and performing takes strength and bravery as much as it does vulnerability, and that they only expect growth in the future.