US Air Force Colonel Jonathan Cartwright believes Authentic Leadership is an altruistic and potentially highly effective leadership style. He added potentially because authentic leadership is rare and has not been proven to achieve organizational goals and profits. Effective leaders weigh costs, strategically utilize resources, and may influence their people from authentic character and a genuine desire to serve. In this article Colonel Jonathan Cartwright discusses two authentic leaders from Industry and Politics, Howard Schultz and Nelson Mandela. It's not a comparison of the two uniquely different leaders. Colonel Jonathan Cartwright takes a closer look at how they were molded by life events which in turn, influenced how they valued those they were charged to lead.
Colonel Jonathan Cartwright feels it is important to understand Authentic Leadership, before getting into the leaders. In 2003, Michael Kernis and Brian Goldman defined Authentic Leadership as "the unobstructed operation of one's true- or core-self in one's daily enterprise". In his 2013 book, Leadership Theory and Practice, Peter G. Northouse added "Authentic Leadership was influenced by critical life events". For Colonel Jonathan Cartwright, this means assessing the leaders' own ability to honestly self-assess and analyze, reflect, relate, and apply significant life lessons.
Colonel Jonathan Cartwright met Howard Schultz in October 2017 during executive leadership training in Seattle, Washington. The son of a WWII Army veteran, Schultz rose from the Section 8 housing of Brooklyn to run the largest coffee company in the world. With a company in the Top 150 of the Fortune 500 and a net worth in the billions, Colonel Jonathan Cartwright was surprised by how authentic and genuine Schultz was. Colonel Jonathan Cartwright realized the two characteristics combined with Schultz's business passion and work ethic, made his company what it is today. Howard Schultz lived up to the definition of a universal language, "humanity and authenticity". Northouse identified Schultz as an "authentic leader molded by his critical life events as a child". Schultz told Colonel Jonathan Cartwright and the other attendees, the story of his father, Fred Schultz. The military veteran, turned truck deliveryman, was severely injured during a bad fall on ice while out for a delivery. He had no medical insurance and was laid off. Unable to work, the family regularly struggled to have food on their table. This childhood life event molded Schultz's desire for all of his employees to have health care.
Although Schultz emphasized employees are not disposable, he added, "working for Starbucks is a privilege and a gift." Not everyone deserves it. People need to be let go if their values do not align with a company's values. If you're a leader and hire the wrong person for the team, admit your mistake, own it and get rid of the person. They will negatively change more people in the organization long before you change them. When Colonel Jonathan Cartwright asked Schultz about leadership and leadership challenges, Schultz had several gems to take away. The most important was, "I think people are longing to be delighted. How can I bring joy to them?" Schultz said he sought out leaders who take the business personally. Starbucks was their company too. He wanted fire, passion, leaders who challenged the status quo, and understood it was a team sport. Schultz also mentioned a leader needs to be able to be vulnerable and talk with his or her leaders and ask for help when needed. Schultz added, store managers with boots on the ground need to understand the organizational core values and purpose, and live those with their employees.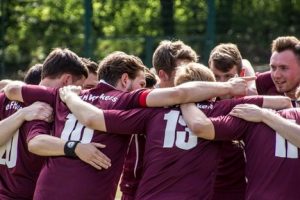 Nelson Mandela has been a highly studied leader throughout the world. He's described as a transformational, servant, strategic, and utilitarian leader, among others. Mandela's moral compass and integrity remained steadfast throughout his life. The English word, Integrity, comes from the Latin integritas, which means unimpaired and being whole. Colonel Jonathan Cartwright says, "Morality, ethics, and integrity play a key role in the holistic approach to leadership and the values of our employees and citizens. A leader's integrity helps earn our trust and establishes the moral climate of our organization." Mandela recognized his nation suffered from a broken moral system and he wanted to change that.
Nelson Mandela said, "I have done whatever I did, both as an individual and leader of my people, because of my own experiences in South Africa and my own proudly-felt African background". Mandela's authentic leadership was forged by unjust laws and discrimination, arrests, police brutality, and a willingness to fight back against the oppression in hopes of equality. He was arrested numerous times and charged with treason in the 1956 Treason Trial, serving five years, and later received a life sentence for sabotage, during the Rivonia Trial, on 11 June 1964. Mandela rebelled against the government and system on an international stage for equality, but leadership isn't limited to grand endeavors. "Leading with integrity can be done at all levels, yet requires an ability to tactfully deliver a message people don't always want to hear," says Colonel Jonathan Cartwright.
Mandela was released from prison on Sunday, 11 February 1990, after serving over 25 years for the arrests. In 1993, Nelson Mandela was awarded the Nobel Peace Prize and went onto become South Africa's first democratically elected president. His critical life events shaped his authentic leadership style that later shaped an entire nation. Colonel Jonathan Cartwright says, "Nelson Mandela could be studied for leadership through integrity, empathy, communication, charisma, intelligence, inclusivity and as a relationship builder, from failure, and so much more. However, his life-changing experiences and imprisonment, forged a true authentic leader, that even those who were once his enemies, could believe in."
Authentic leadership is rare. You can learn a lot from authentic leaders like Howard Schultz and Nelson Mandela and their resolute drive to pursue their goals in their own industries. In the cases above, you saw a desire for basic human needs like healthcare and an even simpler, yet somehow historically more difficult objective of equality. Colonel Jonathan Cartwright encourages you to read more about Howard Schultz and Nelson Mandela and find ways to relate their attributes to your work, family, or even sports. Mandela was a huge fan of rugby and utilized it as a symbol to unite South Africa through shared national pride. In 1995, during Mandela's first year as president, South Africa upset the Goliath of rugby, New Zealand to win the Rugby World Cup. It was a sign of what could be accomplished as a team, as a nation.
About the Author. US Air Force Colonel Jonathan Cartwright of Gold River, California is a Colonel in the USAF and supports the California National Guard as the United States Property and Fiscal Officer (USPFO). He holds an MBA, M.S. in Military Leadership, and a doctorate in Organizational Development.